Project 2: Prevention & Termination Of Seizures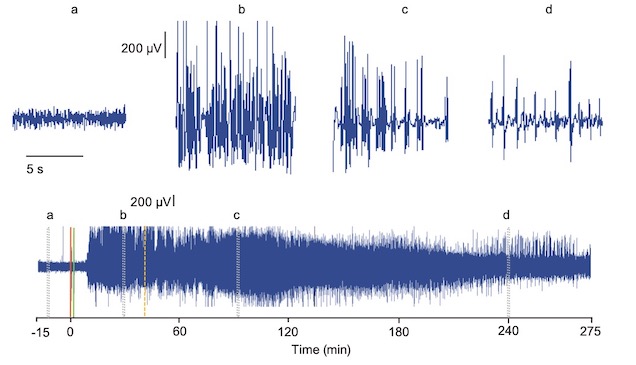 The objective of this project is to find new and improved medical countermeasures for acute seizures caused by two broad classes of chemical threat agents: organophosphate (OP) anticholinesterase inhibitors and GABAA receptor antagonists. These countermeasures aim to improve the survival and long-term prognosis for those exposed to toxic levels of these chemicals by stopping or preventing seizures.
The OP agent DFP (diisopropylfluorophosphate) and the GABAA receptor antagonist, TETS (tetramethylenedisulfotetramine) are studied in Project 2.  We have developed the first animal model to evaluate potential treatments for TETS poisoning. Potential therapies are compared with diazepam, the current standard of care for emergency treatment of seizures caused by chemical exposure, and with midazolam, the emerging standard. Potential therapies are further evaluated in Project 3 (Mitigation of Neurological Damage) for their ability to prevent seizure-induced brain damage.